So Todd Greenberg resigned from the position of NRL CEO today after months of speculation and a mounting media campaign, and I figured we should at least know what his performance was like. So Ive attached some tables and reports for anyone who cares.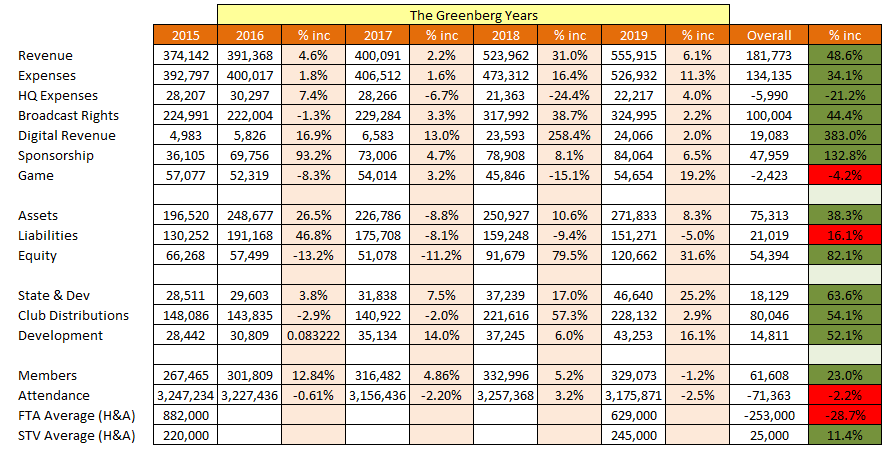 The figures stack up ok when compared to Mclachlan at the AFL as well.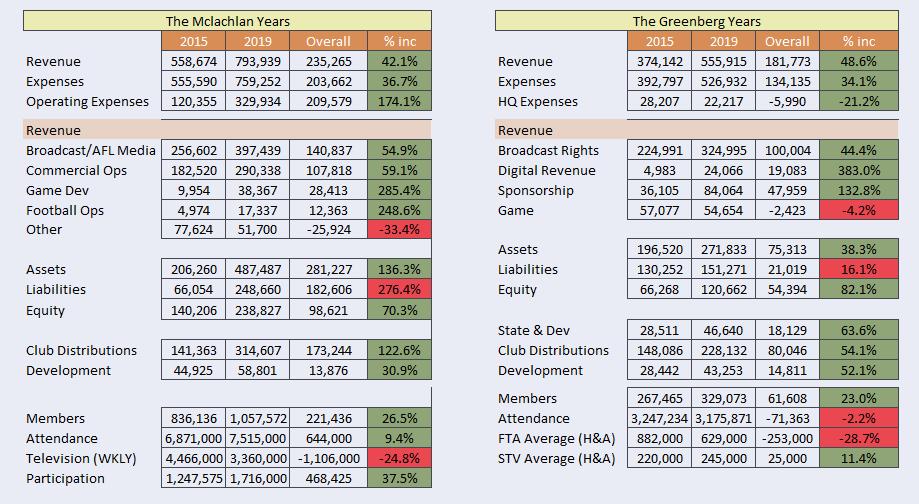 Media had been going on about the lack of NRL assets, but its only half the story driving that narrative – because while the NRL as a company had no assets, its because they all live over at the ARLC Limited accounts.
NRL limited has no assets (as reported in media), the equity in the company is zero (as reported). So on the surface,fair enough. pic.twitter.com/MITAQVXOTL

— sportsindustry (@footyindustryAU) April 21, 2020
However, the parent company ARLC Limited does have 120m in assets – including a fair amount of cash – and disburses tv rights monies and other income to NRL limited to operate, including club distributions. pic.twitter.com/VzTV3slMBA

— sportsindustry (@footyindustryAU) April 21, 2020
References