Weekend Attendances and Television – 27th-30th April, 2023 – Record ALW crowd, record seasons continue for AFL and NRL
It was another massive weekend in Australian sport with a record attendance for an A-league Womens Grand Final, and ongoing record seasons falling in the AFL and NRL
A-league (Men)
Round 26 #ALMcrowds reeled in 45,051 people at an average of 7,509 per match. The 2022-23 ALM season was attended by 1,161,643 at an average of 7,494 per match, using 31% of available capacity. The season total was up 42% on 2022, and up 43% on average and best since 2019-20.

More details on season attendances in the next post.
A-league (Women)
A record crowd of 9,519 fans watched the Sky Blues clinch the first Premiership-Championship double since Melbourne City achieved the feat in 2016. The biggest crowd for a domestic women's match in Australian football history.
AFL
Round 7 #AFLcrowds came to 335,565 at an average of 37,285 per match (+27% on R7 2022). This is just 7,554 of the 2019 R7 record and just the 3rd time that there has been six 300k+ attendance in the first 7 rounds. The season is either 1st (2.44m) or 4th (2.38m) for R 1-7 crowds depending on how you prefer to calculate the AFLs Gather Round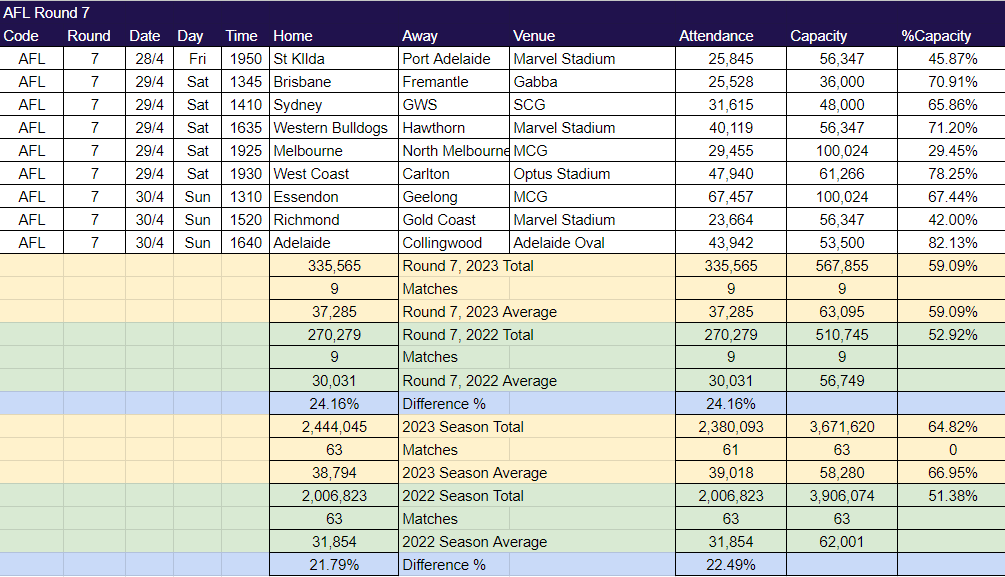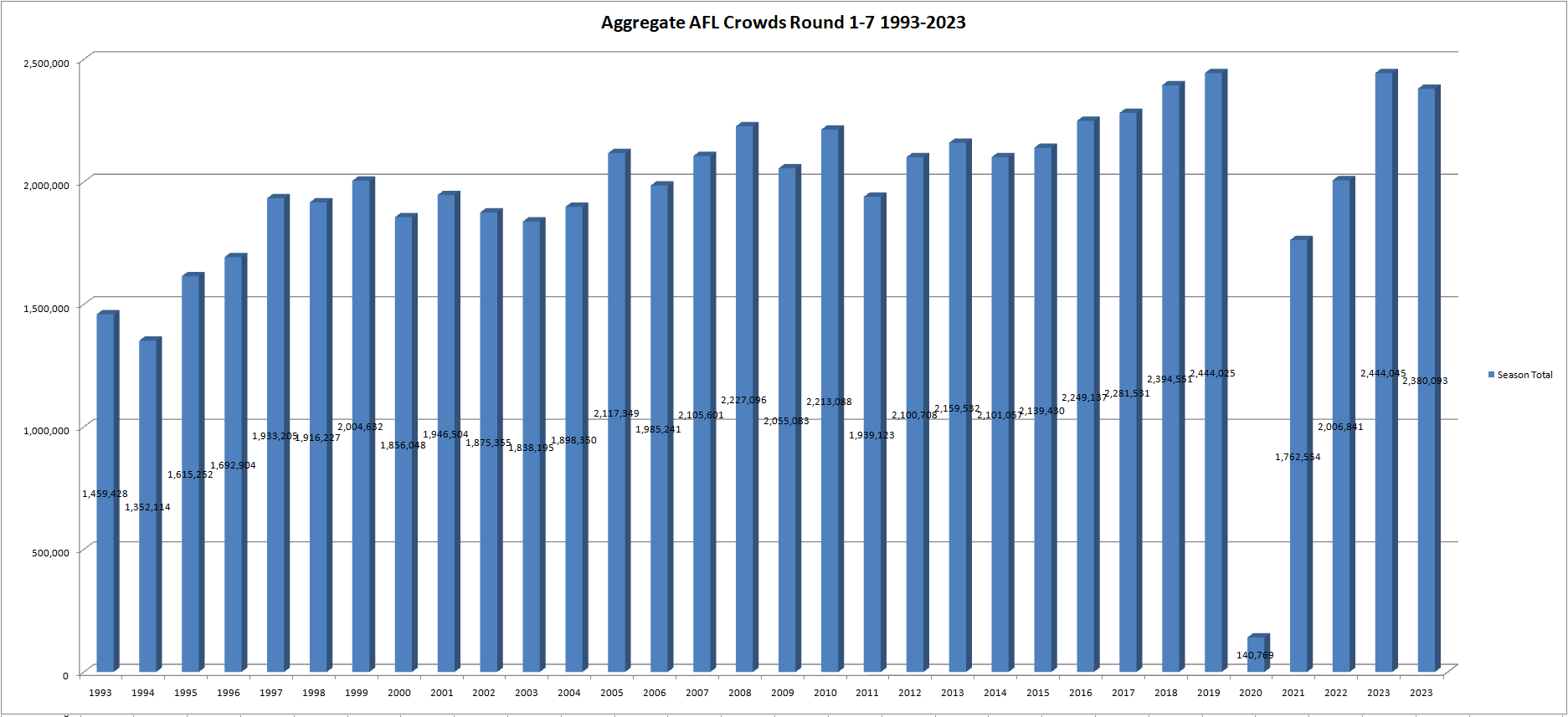 International Rugby Union
More than 58,498 at Twickenham to set a world record for women's international rugby.
Listen to that Twickenham welcome for @EnglandRugby 👏 pic.twitter.com/rPWZPKJnVR

— TikTok Women's Six Nations (@Womens6Nations) April 29, 2023
NRL
Round 9 #NRLcrowds came to 132,805 (average of 16,601). this is the 3rd highest aggregate for round 9 behind 2019 and 2014. 2022 easily accounted for, up 27% YoY The record breaking start to the season with the NRL now moving to 95,561 ahead of the previous 2013 record mark.