15.05.23 – Weekend Attendance and Television – AFL Round 11, NRL Round 9, NBA finals, Supernetball
Another big weekend, as the NRL continues its magificent season in both attendance and television, while the A-league heads to its final matches for the season.
A-league Men
On Friday, Sydney FC drew 15,322 to their clash against Melbourne City at Allianz Stadium, while on Saturday, Adelaide United attracted a crowd of 15,771 to its clash with Central Coast.
AFL
Round 9 #AFLcrowds totalled 315,505 at an average of 35,506 per match – up 38% on R9, 2002, but falling 17k short of the 2010 record R9 crowd. The AFL is having its 2nd best start to a season – 38,000 behind 2019 – at an average of 36,781 – all time #6, #2 in 18 team era (2012)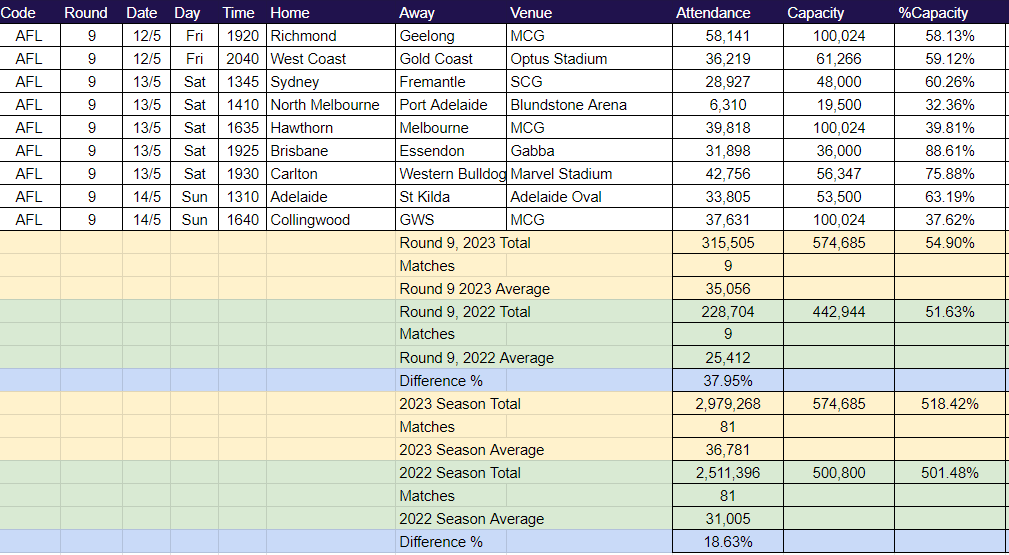 The AFL has always tried to find that happy medium between good attendance and broadcasters. Its why we lost Sunday night and Monday nights even though they rated well. It also helps that club revenues from membership and reserved seating are generally worth more than the distribution from the league.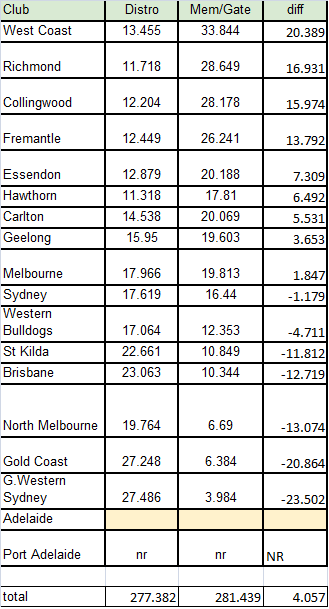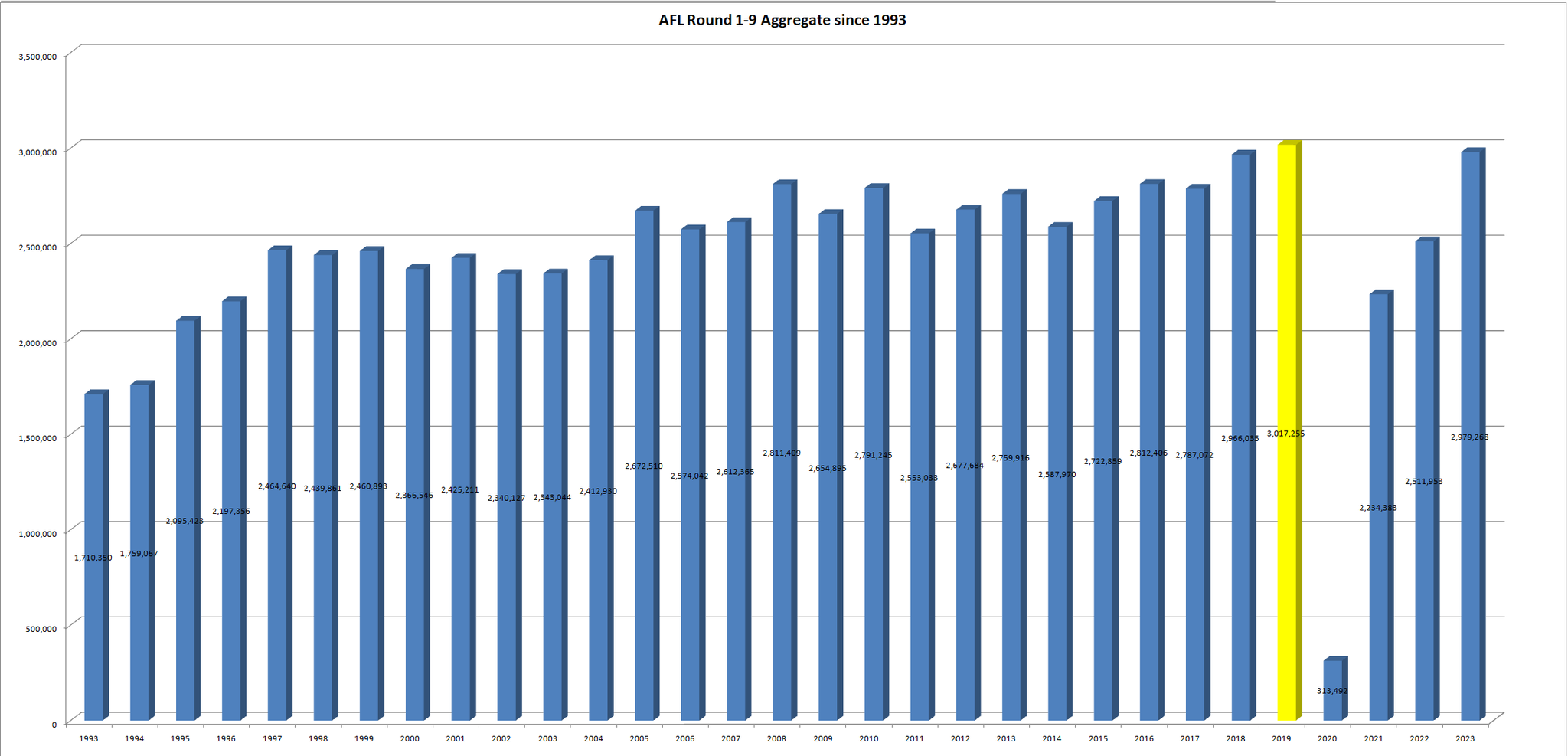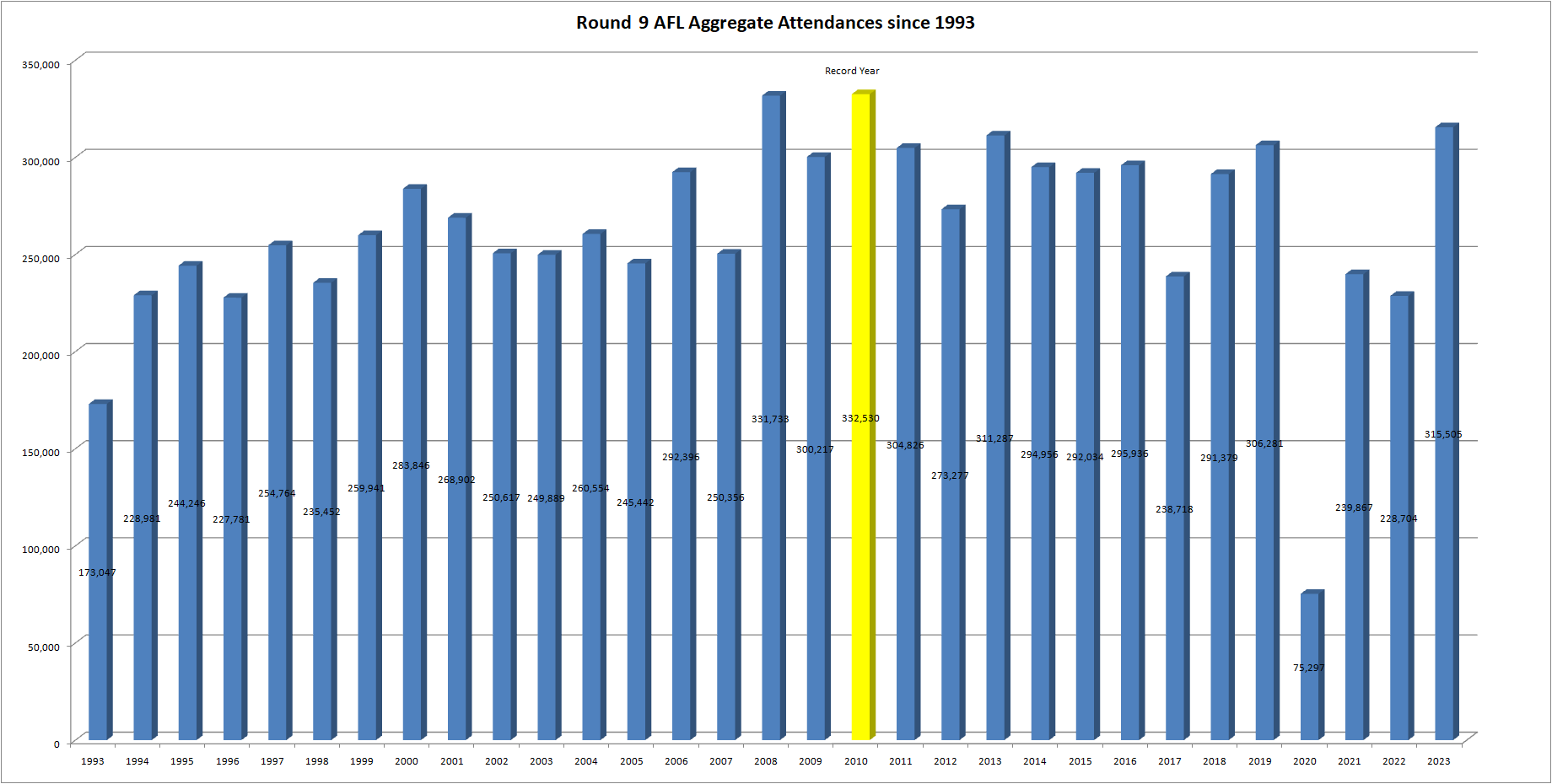 Total overnight ratings for AFL Round 9 was 3.741m with Friday nights Richmond v Geelong the best rating of the weekend with an estimated 882,000 viewers including streamers. This is the lowest rated round of the season to date.
NBA
The NBA conference finals reached 73,000 on Saturday on ESPN.
NRL
Round 11 #NRLcrowds totalled 130,293 at an average of 16,287 – up 16% on R11, 2022, but fell just short of the 2007 record. This season continues its record breaking trend, already the best ever, and up 328,000 on 2022, and 143,000 clear of 2013s previous record.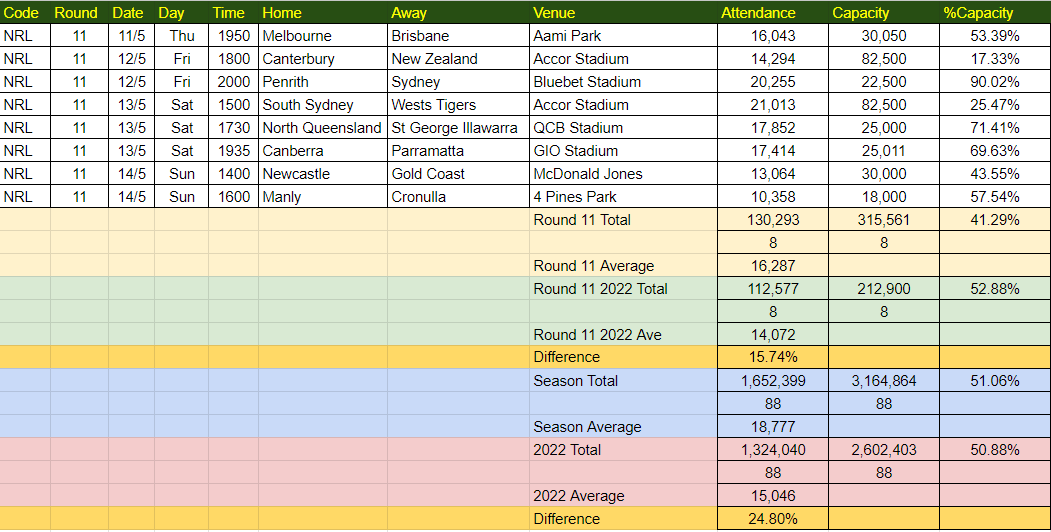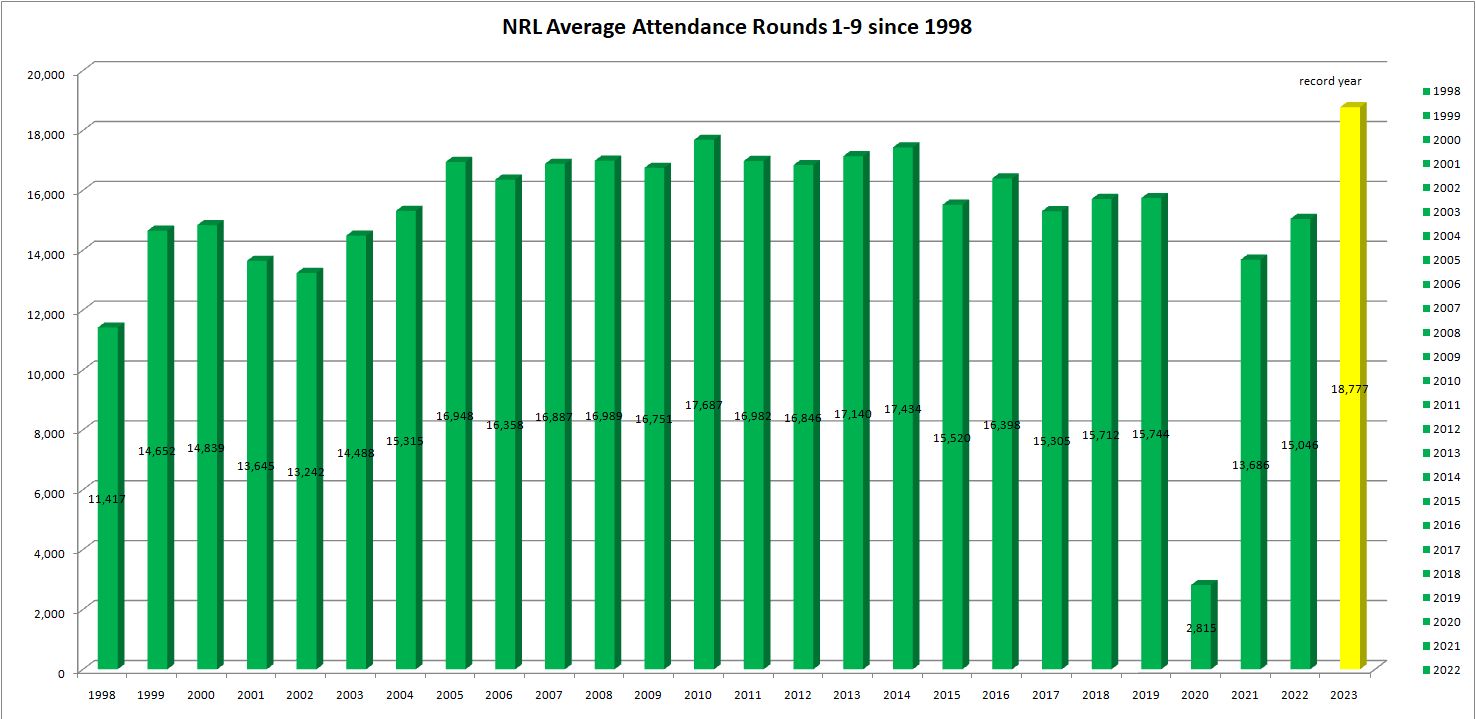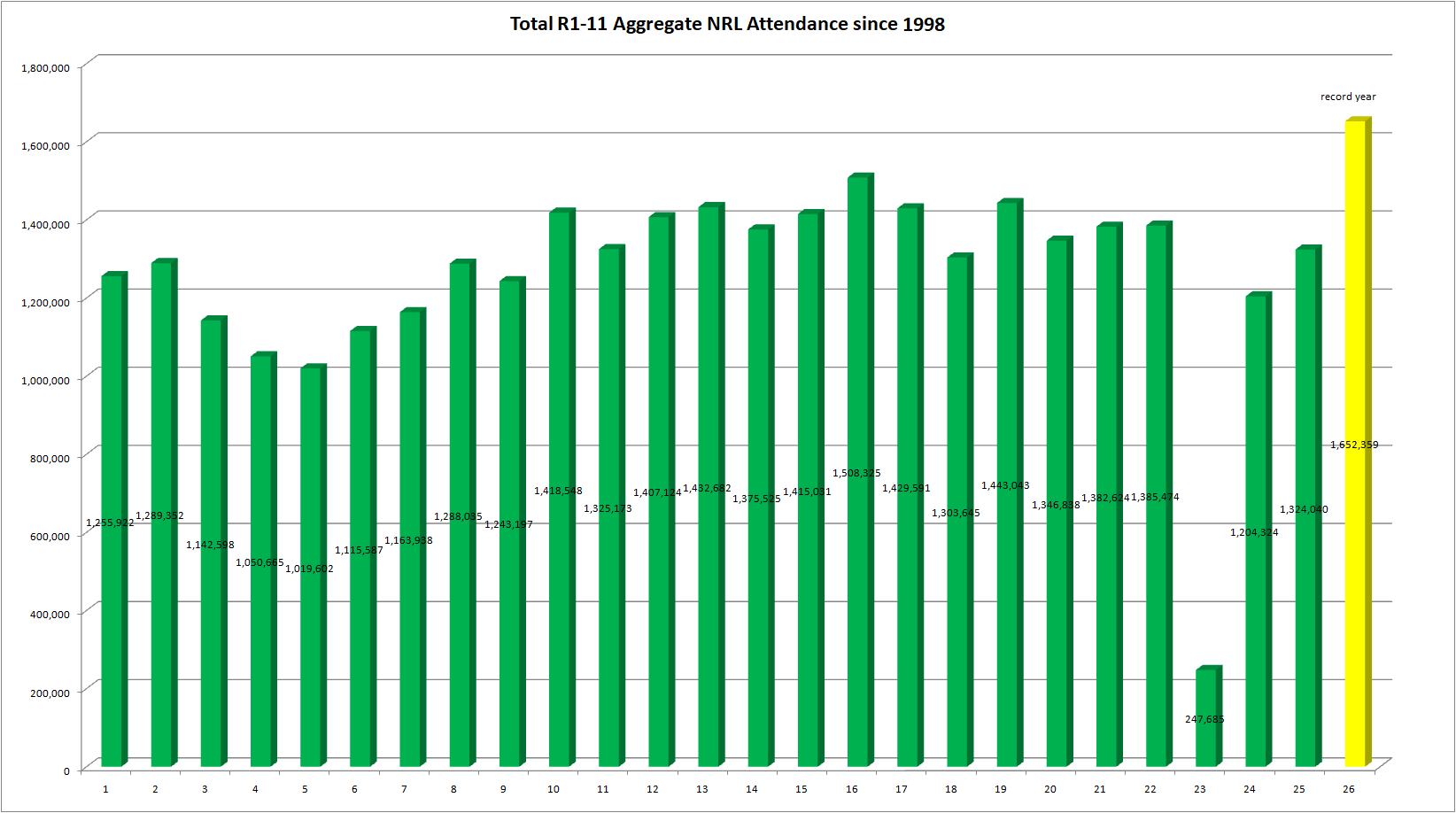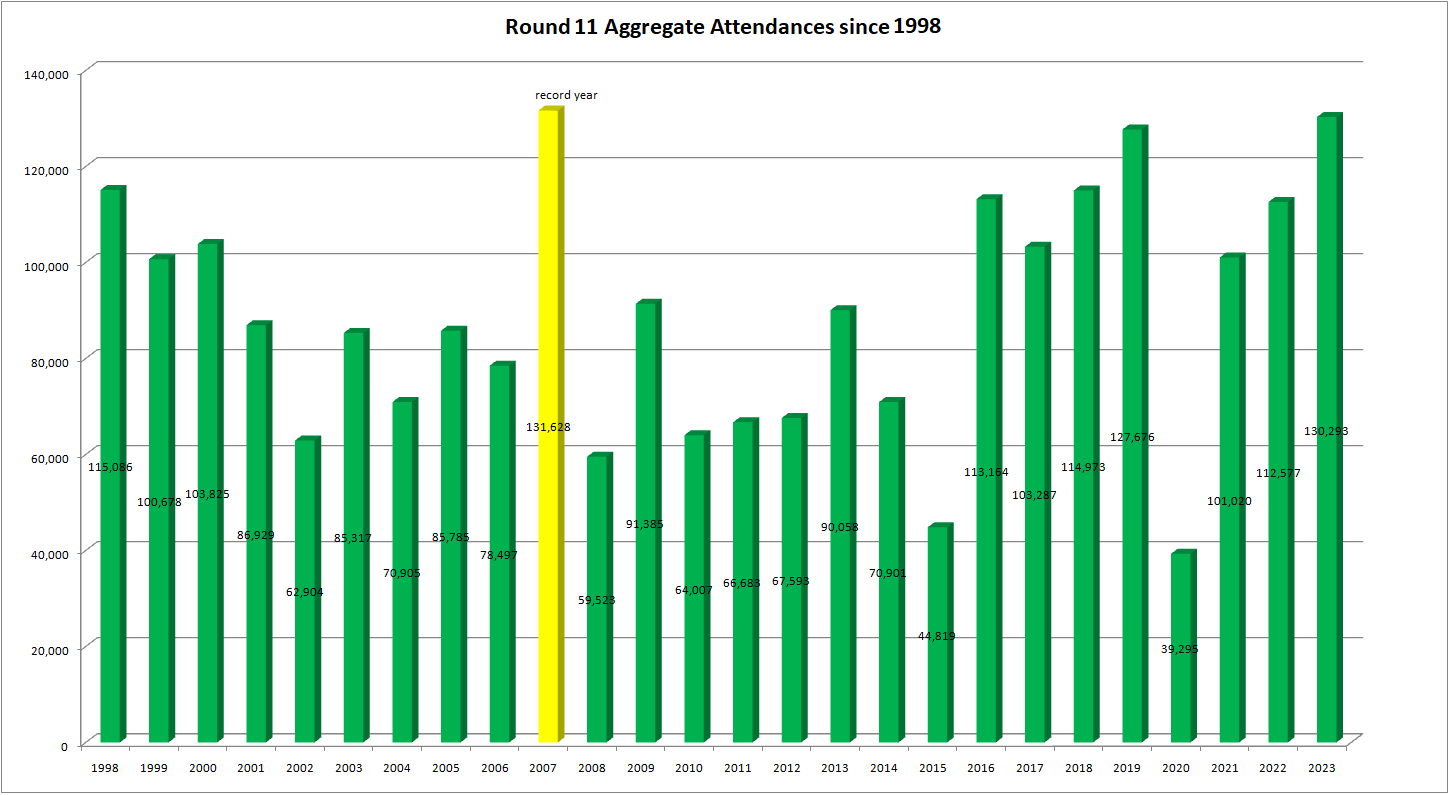 Total overnight ratings for the round reached 5.026m with Thursday nights Storm/Broncos clash hitting 1.3m for the night on broadcast and streaming.
Supernetball
Magpies/Giants on Fox505 rated 30,000 while Lightning/Vixens also on Fox505 rated 27,000